The Beehive - White Waltham reviews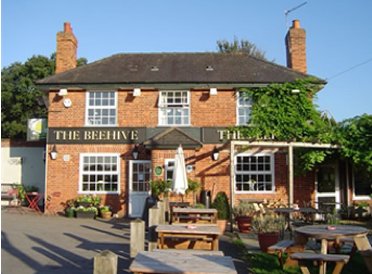 The Beehive is a country pub offering good food, a wide range of cask beers
The Beehive
Waltham Road
White Waltham
Maidenhead
SL6 3SH
Telephone: 01628 822877
Email: reservations@thebeehivewhitewaltham.com
The Beehive - White Waltham website
3 reviews
Average Score:

Add your review of The Beehive - White Waltham
Review added 22/09/2014 20:03 by anon
Planned to go there for dinner, been there loads in the past,always for food. Previously the menu was superb, always struggled to decide what to have and every time the food was outstanding. Food now very upmarket and a limited selection, strong bias toward fish. Disappointed that a excellent local pub serving good high quality food has now become another high priced establishment, not catering to locals.

Review added 15/09/2014 08:47 by anon
Over hyped pretentious food
Obviously going for awards in favour of locals.Busy now but when all the hype ends?Service is shocking

Review added 26/08/2014 10:02 by Mark
I went to The Beehive in White Waltham last week, it was excellent. I had the scrambled ducks eggs with Parma ham, fantastic. The menu is interesting and not too pricey, the beer was cheaper than some other establishments locally, well worth a try. Be warned though you should book, I was in there Wednesday lunchtime and it was full.