The Arbour-Maidenhead (was Robin Hood) reviews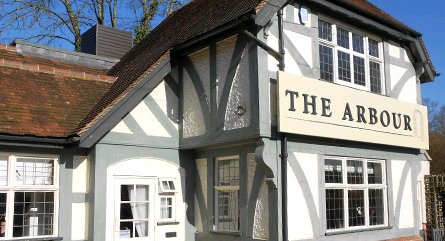 Gastro Pub
Furze Platt Road
Pinkneys Green
Maidenhead
SL6 6PR
T: 01628 777779
E: info@thearbourgroup.co.uk˙
The Arbour-Maidenhead (was Robin Hood) website
5 reviews
Average Score:

Add your review of The Arbour-Maidenhead (was Robin Hood)
Review added 13/03/2018 05:44 by anon
A combination of poor menu, e.g. No vegetable side dishes, and poor location for an Indian restaurant in the Maidenhead area meant this place was doomed from the start. How anyone in their right mind could give it 5 stars is beyond me. closed as of Jan 2018. Is going to reopen as a pub diner, renamed as the Robin Hood!!

Review added 11/07/2016 15:53 by anon
Our friends suggested we went here for dinner on Saturday evening. It was our first visit and we were very impressed. As soon as we walked in we were warmly welcomed. The service was excellent and the food superb. Perhaps the greatest compliment is that our friends are from India and this is their favourite Indian restaurant. We will definitely visit again.

Review added 19/01/2015 18:49 by Lizzyk
Went to the Arbour for lunch today as the Golden Ball was shut. This was my first visit since it was revamped ages ago. It looks lovely and modern inside but was not very busy. The menu was not terribly exciting but the food when it arrived was lovely and good value. The real cherry on the top was the fantastic waitress/barmaid who was really incredible, funny, enthusiastic and generally a pleasure to have around.

Review added 28/02/2014 14:32 by anon
Average. Went for lunch - ran out of stuff, very smoky kitchen which lingered through the restaurant. Wont rush back.

Review added 10/12/2012 10:18 by Visitor
Really friendly staff and such a lovely interior - exposed brickwork, fireplaces ... a lot of character. Food was good and the prices reasonable, have recommended this place already and will continue to do so.