Jonathans - Maidenhead reviews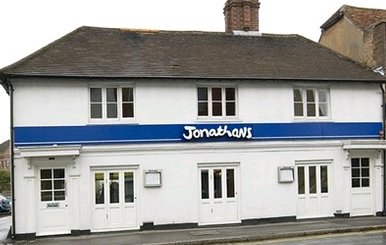 An Italian restaurant serving pizza and pasta and a selection of other Italian foods
11 Bridge St,
Maidenhead.
Berkshire.
SL6 8LR.

01628 780227
2 reviews
Average Score:

Add your review of Jonathans - Maidenhead
Review added 28/09/2010 10:41 by Anon
Love this place - the girls and I meet here regularly. Their Garlic and Onion bread is devine. Good choice in menu and their desserts are yummy - although definately not good for the waist! Well reccommended!!

Review added 14/02/2010 18:38 by anon
Have been several times, great atmosphere they have added new dishes to their menu, service good, food good, ambience good great place for a relaxing evening