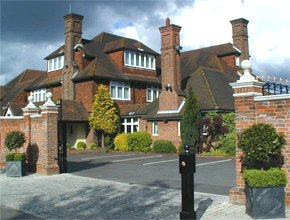 Fredrick's Hotel is a hotel, restaurant and spa in Maidenhead; located just outside Maidenhead town centre.
Fredrick's Hotel Restaurant Spa.
Shoppenhangers Road,
Maidenhead,
Berkshire SL6 2PZ
01628 581 000
reservations@fredricks-hotel.co.uk
1 review
Average Score:

Add your review of Fredericks-Maidenhead
Review added 22/11/2011 17:41 by anon
I have just been to Fredericks for lunch on a special deal from the Advertiser. 2 courses £12 or three for £17. The surroundings are pleasant and the restaurant cosy and inviting. The service was superb and the food delicious.