Recent Reviews
Smiles Fish & Chips - Cookham
Review added 14/10/2019 05:46 by anon
Now it seems that Cookham's Fish & Chip Shop has reopened under new management as Smiles.
If it is your own smile that you want sorting out you might prefer to go next door so that the dentist can sort your teeth out :)

Click here to read all the reviews for Smiles Fish & Chips - Cookham | Add Your Review
Norden Farm - Maidenhead
Review added 13/10/2019 20:45 by Theatre aficionado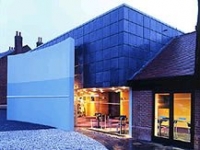 Brilliant local venue that offers every kind
of entertainment possible. Seen all the big comics doing material try outs and they have all been genuinely hilarious. Films, bands talks..you name it they have it. Great for Christmas Pantos too and the food is really good and well priced. Spent a fortune there :)

Click here to read all the reviews for Norden Farm - Maidenhead | Add Your Review
La Bodega Del Vino - Flackwell Heath
Review added 01/10/2019 19:49 by anon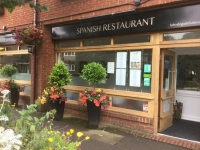 visited in September 2019 - Saturday evening and a good thing we booked. Although plenty of space between tables so didn't feel overcrowded. One of us vegetarian who was really happy with the options available. Varied menu with additional "specials" whether opting for a variety of tapas or starters and main course etc.
Good food, good service and not overly expensive - so good value. Would definitely visit again and feel confident to take friends.

Click here to read all the reviews for La Bodega Del Vino - Flackwell Heath | Add Your Review