Recent Reviews
Bianco Nero-Maidenhead
Review added 28/06/2017 19:04 by Mary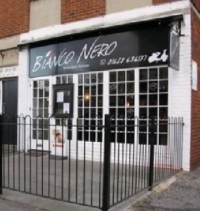 Yes they have moved just around the corner opposite Prezzos, but they have more room. The quality of food is excellent, we had a great meal there last Saturday and very reasonable. Staff very friendly and service very good. We wish them well.

Click here to read all the reviews for Bianco Nero-Maidenhead | Add Your Review
Lovibonds Brewery - Henley
Review added 27/06/2017 21:36 by anon
Tucked in behind the main car park in Henley, this is a little gem; as my partner put it, the perfect 'man creche' (while she went shopping), complete with a retro games console and a selection of terrific beers on tap. The "Dirty 69" is a particular standout (named after the 6.9% alcohol level) but they're all worth trying and - nice touch - you can purchase a 'growler', either 1 or 2L, fill it with the beer of your choice and then bring it back next time for a refill. This is a lovely touch which feels very environmentally friendly. If you're taking some friends round Henley, this is well worth a stop off - and they have their own parking, by the way.

Click here to read all the reviews for Lovibonds Brewery - Henley | Add Your Review
The White Oak - The Pound, Cookham
Review added 27/06/2017 21:30 by anon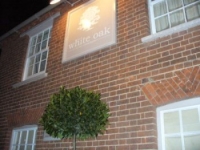 Had a wonderful meal last week - one of many that my partner and I have enjoyed over the years. The Eton Mess was, though, particularly sublime, especially partnered with a glass of Ch. Septy and their house champagne is both excellent and fairly priced by the bottle. Even just popping in for a drink this is a very enjoyable way to spend an hour or two but the food and service are exemplary and we are very lucky to have this establishment here in Cookham.

Click here to read all the reviews for The White Oak - The Pound, Cookham | Add Your Review