Recent Reviews
GX Home Improvements-Chalfont St Peter
Review added 13/04/2017 15:58 by lizzyk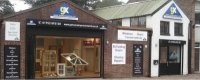 I was recommended GX Home Improvements when the glass door to my sitting room got broken by some careless delivery men. It was so nice to find such friendly, helpful people. I had searched around and suppliers obviously felt it was too small a job and did not want to know. GX measured the door up, I chose some glass which I was able to do on the internet and they then came to install it. The installation was fantastic. They laid down sheets to catch any glass and then hoovered up afterwards. The whole thing was done very quickly and efficiently. So nice to have a decent service in this day and age.

Click here to read all the reviews for GX Home Improvements-Chalfont St Peter | Add Your Review
The Old Swan Uppers - The Pound, Cookham
Review added 03/04/2017 21:14 by Jenny r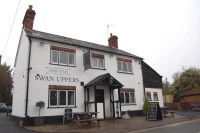 Food lovely, but a number of things had been taken off the menu and I found the prices had gone up. We had a lovely meal but disappointed with menu and price change.

Click here to read all the reviews for The Old Swan Uppers - The Pound, Cookham | Add Your Review
My Cod - Cookham Parade
Review added 17/03/2017 19:24 by anon
Really Tasty Fish And Chip And Friendly Service

Click here to read all the reviews for My Cod - Cookham Parade | Add Your Review