No 25 of Bourne End
Review added 23/05/2017 14:00 by Mrs Wendy B.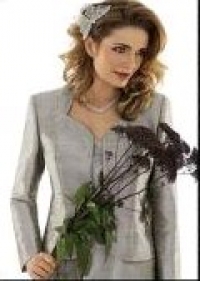 Hi Lovely ladies at No 25
At last I got to wear my outfit at the wedding on March 10th. I wore the dress, hat and jacket for the ceremony and group photos, then changed the hat for the fascinator for the meal and finally replaced the jacket with a lace shrug in the evening. The outfit was so comfortable and versatile for different parts of the day.
Thank you everyone at No 25 for your patience and advice, I couldn't have felt happier with my outfit on the day.
Regards
Wendy B from Maidenhead

Click here to read all the reviews for No 25 of Bourne End | Add Your Review
Cutsie Cupcakes
Review added 23/05/2017 09:47 by anon
If your looking for cupcakes, bespoke celebration cakes this is the place.
Since opening on Saturday, I have been there twice in the space of 3 days!
Their cupcakes are delicious and each batch made fresh on the day, they have the most amazing flavours and look incredible.
They cater for all types of events, I would suggest looking at their Facebook page as it shows the magnificent creations that Cutsie Cupcakes are able to make, with a quick turn around.

Click here to read all the reviews for Cutsie Cupcakes | Add Your Review
No 25 of Bourne End
Review added 20/05/2017 21:07 by Valerie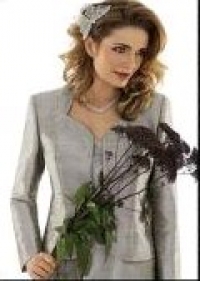 We were very sad to read the review by Christine Stimpson on this website and wish to offer a more detailed explanation of what exactly happened.
Our website did show that the suit in question would be arriving very soon in Sizes 8 to 14. We received numerous enquirie's regarding this suit and as the delivery was running late we had continuous telephone calls from ladies who were waiting for this suit to come into stock.
When ladies contact us about suit's shown on our preview page, it is shop policy to say that as soon as the suit's arrive we will contact everyone who has registered interest. We would never tell a customer that a suit/size would be "theirs", especially if it had only been seen via a photograph and not viewed or tried on. We find that this is the fairest way to deal with enquiries as many ladies do change their minds about a suit when they view/try it.
However, if someone wishes to purchase a suit in advance then it would be sold on a non-returnable basis, although this would not be our recommended approach for someone who hasn't even seen the suit to assess colour/fabric/style/fit.
The delivery in question arrived very late on a Thursday so all ladies who had made enquiries were telephoned on the Friday. Although Mrs Rose (Christine Stimpson's friend) visited us in March, she enquired about a completely different outfit – a Size 8 Silver Coat & Dress suit by a different designer. Consequently, we had no record of her interest in the suit in question as well. This is why she wasn't contacted on the Friday.
On the Monday morning Mrs Rose telephoned us to say that she had noticed on our website that the Size 10 & 12 were showing as in stock but that she was interested in the Size 8. Our Manageress told her that the Size 8 did not appear to be in stock, which is why it wasn't showing on our website. Mrs Rose said she would come in that day anyway to view and try the Size 10.
After the telephone call, our staff discussed the matter further and realised that the Size 8 had come in but had already been sold to another customer a few days earlier; this customer had made a non-refundable full payment over the telephone and was happy to do so as she had viewed and tried the suit elsewhere.
We immediately contacted the supplier to ask if we could get extra suit's made but unfortunately there was no fabric left. At this point we would normally telephone the customer to inform her of the situation. However, Mrs Rose had already said she was happy to view and try the Size 10 and was visiting us that afternoon so we left the arrangement as it was.
When Mrs Rose arrived we explained the situation to her and did apologise. Mrs Rose tried on the Size 10 and as it was only slightly too big we suggested that it could be altered by our tailor. Unfortunately by this time Mrs Rose was extremely frustrated by the situation and left the shop, which is a shame as another lady who wanted this suit in a Size 8 did actually purchase the Size 10 and it was very easily altered to give a perfect fit.
We are very sorry that we were not able to provide this suit in a Size 8 for this customer but are pleased to learn that she has managed to purchase her outfit for her August Wedding.

Click here to read all the reviews for No 25 of Bourne End | Add Your Review