Lychee - Cookham Rise
Review added 03/02/2020 22:39 by RPB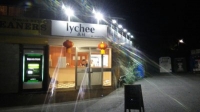 I gave this place a glowing review a couple of years ago, but things have gone downhill since. Food is still good. But the organisation is beyond chaotic.
Twice in a matter of weeks Iíve been given an ETA of 20-25 minutes for a collection. On both occasions itís been well over 50 minutes.
The most annoying part is that the staff actually ignore questions about how much longer the food will take, turning their back and scuttling off. I think itís wanting to avoid disagreement rather than deliberate rudeness - but itíd be better to give a realistic timeframe in the first place.
Shame - the food is generally very good, but be prepared to be very hungry and irritable by the time it arrives.

Click here to read all the reviews for Lychee - Cookham Rise | Add Your Review
The Jolly Farmer - Cookham Dean
Review added 25/01/2020 17:13 by Mary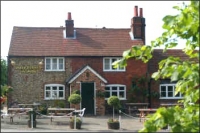 Popped in for lunch today. Not a particularly enjoyable experience. Barman not familiar with the beers on tap (to be fair he might have been new). Spaghetti pesto ok but no Parmesan offered. Chicken pie (strange textured pastry)served with beans, red cabbage and fries all stacked on top of each other. We requested a cruet and only salt was brought. Very dog friendly.

Click here to read all the reviews for The Jolly Farmer - Cookham Dean | Add Your Review
The Ferry - Cookham
Review added 20/01/2020 11:02 by anon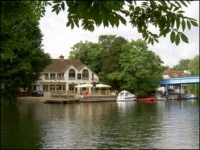 Table reservations not made even when we had phoned to check?? The food arrived with only half the order. Two people had to eat as everyone else finiahed!! The food was terrible, greasy and covered in mayo and inedable. Water all over the floor. Upholstery filthy and stained and broken loos. The service was terrible with rude unhelpful staff. To top it off we got charged for someone elses table on our bill as well. Shocking place will not be returning. Avoid at all costs!!!

Click here to read all the reviews for The Ferry - Cookham | Add Your Review