Recent Reviews
The Fruit Market - Bourne End
Review added 08/05/2020 17:24 by Neill Fryer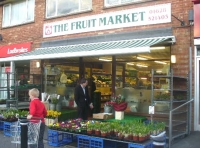 Great place for plants, Jersey Royals , loads of different Tomatoes, lovely strawberries, friendly staff
I will certainly return

Click here to read all the reviews for The Fruit Market - Bourne End | Add Your Review
Castlemans Farm Shop - Wooburn Common
Review added 26/04/2020 19:13 by Beverley Knight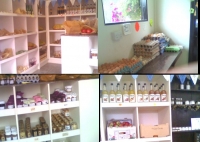 I have visited the farm for many years now, on behalf of various people. I always buy fresh eggs,back bacon and the best whiteblack pudding going. Whenever I want a special piece of topside beef, oh my the flavour is amazing!!
Tops in my book!!! Carry on the good work

Click here to read all the reviews for Castlemans Farm Shop - Wooburn Common | Add Your Review
Countrystore - Cookham Rise
Review added 23/04/2020 21:02 by Graham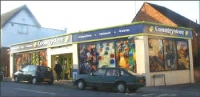 Well done to Steve Watson and the whole team.He asked me to
get a message to an elderly resident who he hadn't seen for
some time,and wondered he was ok,and if he needed anything
to contact the shop and they would deliver for him and his
wife.What a kind gesture.Well done Countrystore.

Click here to read all the reviews for Countrystore - Cookham Rise | Add Your Review