The Ferry - Cookham
Review added 15/03/2019 21:19 by anon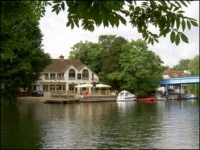 Called at the Ferry for lunch. Not impressed by the laidback attitude of the staff. By the time I had found my own seat, discovered where the menus were stored,, gone back to the bar to order my drink, I might as well have gone to the kitchen to cook my own lunch as well. Come on guys where is the service?

Click here to read all the reviews for The Ferry - Cookham | Add Your Review
Ribbons and Pearls - Cookham Village
Review added 03/03/2019 18:45 by julie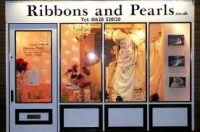 awful service, spoke to most incompetent woman Named Amanda, i rang ribbons and pearls as i was waiting outside for my appointment and no one was there, having traveled an hour for my appointment. When i phoned i spoke to Amanda who insisted i had the wrong number she worked for Encore, so i said not Ribbons and pearls amanda said i was wrong. I tried to ring again after googling the number was told the same again. then Amanda refused to answer the phone, i left a message and she rang me back, turns out Encore and ribbon are one of the same, one location staines and one cookham, why she couldn't acknowledge this when i was on the phone, she then said her phone must have been on divert to staines (not my fault when the area code is cookham). then suggested i had to wait 45 minutes for her if i wanted to try dresses on. Her mess up, ruined my day, and left me feeling upset, there was no apology just a rubbish excuse. Do not use.
Avoid, she will ruin this for you. I was very upset. I will not go back...EVER

Click here to read all the reviews for Ribbons and Pearls - Cookham Village | Add Your Review