Recent Reviews
The Ferry - Cookham
Review added 20/01/2020 11:02 by anon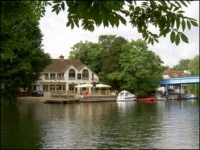 Table reservations not made even when we had phoned to check?? The food arrived with only half the order. Two people had to eat as everyone else finiahed!! The food was terrible, greasy and covered in mayo and inedable. Water all over the floor. Upholstery filthy and stained and broken loos. The service was terrible with rude unhelpful staff. To top it off we got charged for someone elses table on our bill as well. Shocking place will not be returning. Avoid at all costs!!!

Click here to read all the reviews for The Ferry - Cookham | Add Your Review
MF Conservatory Cleaning
Review added 15/01/2020 13:33 by anon

Have Sanderson blinds and on phoning them up for our regular blind cleaning were told that they no longer did this, as the guarantee timing was over. Luckily we found Michael at Conservatory Cleaning, who did a fantastic job, much better than Sanderson used to do. Definitely would recommend him.

Click here to read all the reviews for MF Conservatory Cleaning | Add Your Review
Smiles Fish & Chips - Cookham
Review added 04/01/2020 15:14 by anon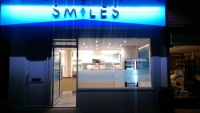 Ordered a chicken burger and got chicken strips :(

Click here to read all the reviews for Smiles Fish & Chips - Cookham | Add Your Review